Currently Based in Atlanta, Georgia.
—
While I am a north-easter by heart, I travel along the east coast for most of my projects.
Frequent cities include:
Washington D.C
Boston, MA
New York, NY
Tampa, FL
Virginia Beach, VA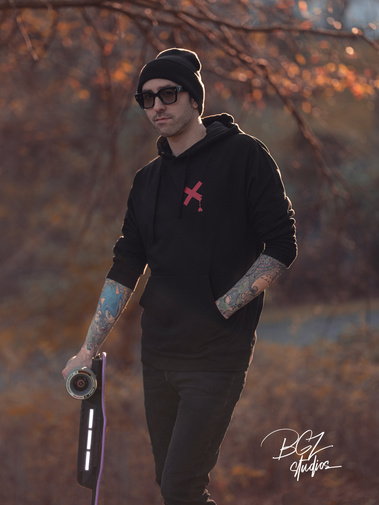 A BIT MORE ABOUT ME
I have been shooting fantasy and cosplay portraits for over 15 years now. It all started at the bottom floor of the Marriot at DragonCon in late 2007. I began with more gear than anyone ever wanted to carry only to get the most out of "painting with light".
Lighting is my passion. I love producing scenes with colored, soft light and pay every attention to detail on how it shapes the end result. If I cannot control the light, I find a way to take it under my command. I am often on a project with a minimal of 4 individual lights and have had excess of 20+ on very large sets.
I have attended many filming locations where I have shaped scenes and angles as a DP (Director of Photography) and even as a Steady-Cam operator. Creating scenes that immerse the viewer is my goal for each project I undertake.
Gear is an obsession. Finding and breaking the limits of individual cameras, lenses and lighting accessories. Cameras I currently use are Medium Format Digital - FujiFilm GFX50, FujiFilm GFX100 and FujiFilm X-Pro3.
Through the years I have been a Photography Copyrights Advocate to businesses and other photographers. I have won numerous Copyright claim cases in court as an individual and without a lawyer present. Photography and artwork in general is being used and sold everyday undenounced to the owner of the artwork. I stand with those who want to protect their images and work and always will.
On most days, you can find me glued to my computer learning digital painting, getting lost in fantasy worlds in video games, playing with my Corgi, and spending time with those who love me.
I'm currently accepting commissions for the upcoming season.
Get in touch with me using my contact form for rates and availability.
Featured Photographers and friends of mine